House panel rushes restoration of 'Death Penalty'
MANILA, Philippines -- The restoration of the death penalty for drug offenses topped the menu of legislation the House of Representatives' justice committee is proposing following its inquiry into the narcotics trade within the National Bilibid Prisons.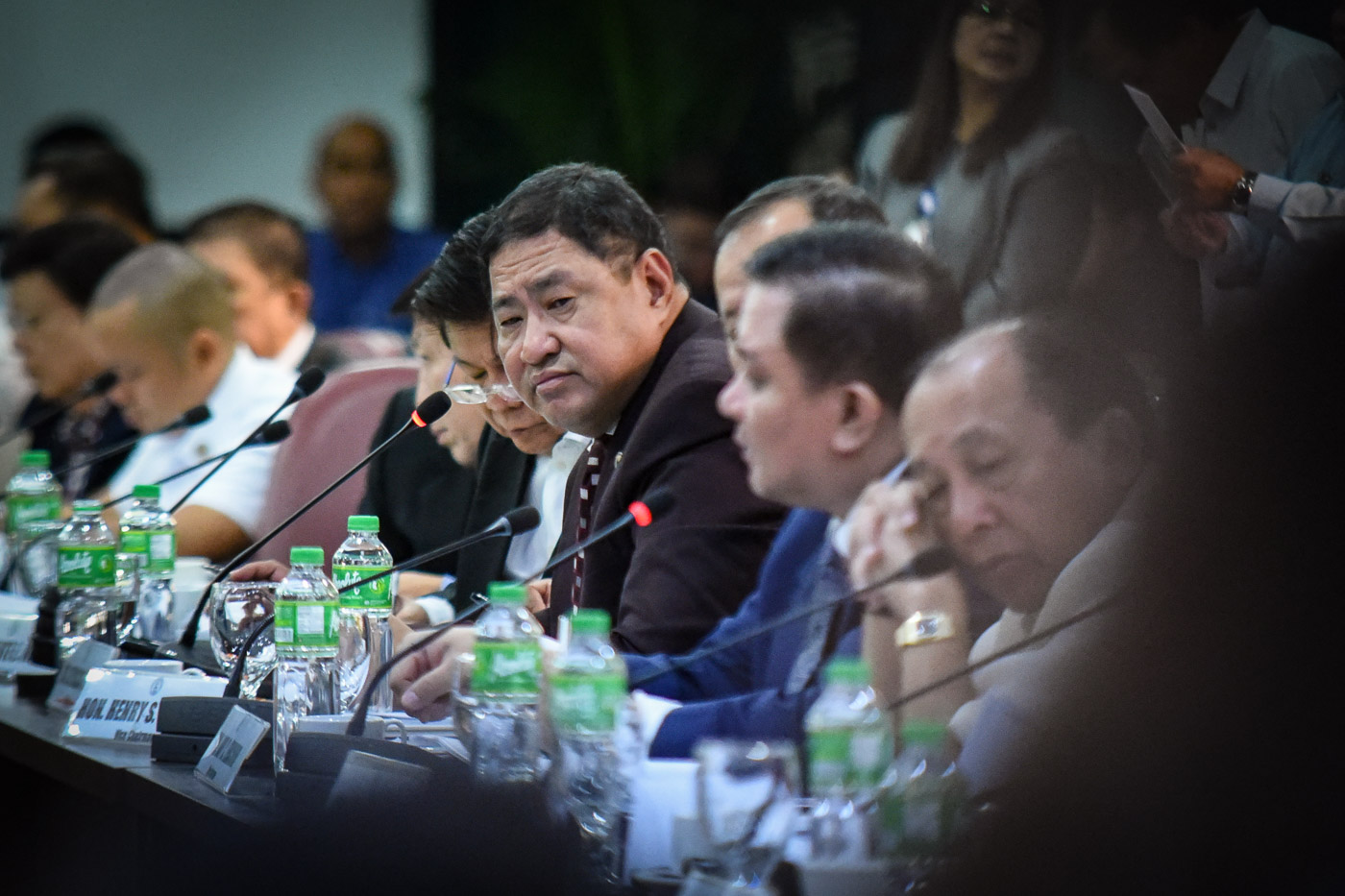 The committee recommended a number of legislative and administrative measures in its 24-page report on the inquiry, which was officially released Wednesday.
In an earlier interview, Oriental Mindoro Representative Reynaldo said the death penalty for drugs needs to be restored to increase the "fear factor" among offenders.
The inquiry, which was mounted after President Rodrigo Duterte publicly accused Senator Leila de Lima of benefiting from the drug trade at the NBP, saw witnesses, including 12 "high-profile" inmates and former law enforcement and jail officials, testify during lengthy hearings over four days against the former Justice secretary.
De Lima refused to participate in the House inquiry, which she said was intended to destroy her.
The proposed legislative measures:
Re-imposition of the death penalty on drug cases pending the reform of the criminal justice system
Granting of exceptions to the Anti-Wiretapping Law, Bank Secrecy Law, and Anti-Money Laundering Act with respect to inmates and drug-related cases
Rationalization of Jail Management System by placing the BuCor (Bureau of Corrections) and the Bureau of Jail Management and Penology under a single Department/ Agency
Increase of the funding of the BuCor for the purchase of state-of-the-art equipment, CCTV cameras and other equipment to help tighten the security and surveillance of the NBP and other penitentiaries
Proposed structural and organization changes:
-The Director and the Deputy Director of the BuCor shall serve a tour of duty not to exceed three years from the date of assignment.
-Regionalize and decentralize national penitentiary to dissolve organized gangs and drug/criminal syndicates.
Creation of an oversight panel to regularly monitor, audit and visit BuCor and BJMP performance/facilities
Institutionalization of legislative oversight of penal facilities through the creation of a Congressional Oversight Committee on Correctional System
Exemption of prison guards from tenured status to give the DOJ flexibility to immediately re-assign or remove erring officials and employees
Increase of the funding of PDEA to accommodate additional personnel and equipment
PDEA (Philippine Drug Enforcement Agency) to have direct command over all law enforcement and intelligence agencies involved in drug-related cases
The proposed administrative measures:
Dismantling and prohibition of the establishment or formation of gangs within the NBP and other penitentiaries
Implementation of stricter rules concerning contraband items within the NBP and other penitentiaries
Use of state-of-art jamming devices to prevent communications within the NBP
Regular rotation of Superintendents of the NBP and other penal colonies
Regular lifestyle checks of officials of the BuCor, NBP and other penal colonies
Immediate isolation of inmates involved in the illegal drug trade
Conduct of regular and random drug tests of inmates and isolation of those found positive
PDEA to take lead role in coordinating with all government agencies involved in addressing drug proliferation in all jails, prisons and penal colonies across the country
Immediate implementation of the BuCor Modernization Act (R.A. 10575)
Ensure that the total amount intended for daily subsistence allowance of inmates are fully spent for the inmates' food
Review of the amount allocated for inmates' subsistence allowance to ensure that it is sufficient for their sustenance
The DOJ to strategize the immediate decongestion of the NBP
The DOJ to be the lead agency to ensure the immediate implementation of these proposed administrative measures
By:
Sources:
Direct Link:
http://www.interaksyon.com/article/133486/house-panel-pushes-restoration-of-death-penalty-to-up-fear-factor-among-drug-fiends