Rappler scorns Philippine Constitution by getting "foreign money"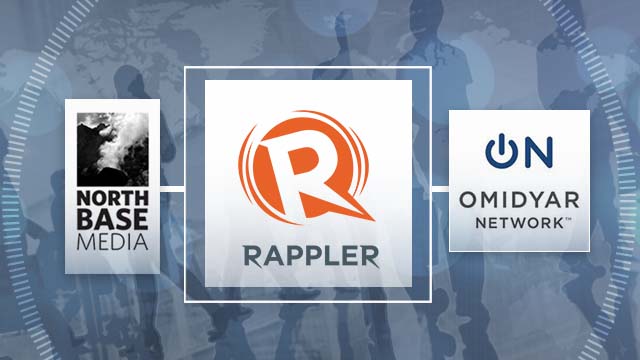 The Philippine Constitution's Article XVI, Section 11 is categorical: "The ownership of mass media shall be limited to citizens of the Philippines." Indeed, even in an era of free-flowing capital, most countries in the world have maintained their restrictions on foreign capital in their media. For good reason, since only its citizens must have primary control of the means of forming public opinion.
Yet the web-only news outfit rappler.com — which had been one of former President Aquino's supporters in media and now President Duterte's fierce critic — has boasted that two American companies, Omidyar Network, Inc. and North Base Media, last year made substantial investments in it.
READ FULL ARTICLE HERE:
http://www.manilatimes.net/media-firm-rappler-scorns-constitution-getting-foreign-money/293543/
Rappler has two big investors: Omidyar and North Based Media. The former is headed by
eBay's founder Pierre Omidyar. President Obama also personally appointed Omidyar to sit on the President's Commission on White House Fellowships. Omidyar's White House visits included conversations focused on the "Omidyar Network's desire to shape US foreign policy."
Here's where it gets very shady.
Omidyar is a part of a 'fact-checking project' which it funds along side with the National Endowment for Democracy. Omidyar funded revolutionary groups that were involved in the overthrow of Ukrainian president Viktor Yanukovych last year. Sounds familiar?
The National Endowment for Democracy, the other group behind the "fact checking" project," is considered to be the CIA's "civilian arm" and has been deeply embroiled in innumerable instigated uprisings, attempted coups and acts of regime change since its creation in 1983, including the contrived 2004 "Orange Revolution" that brought US puppet Viktor Yushchenko to power in Ukraine, as well as the more recent uprising in Kiev.
Ever wonder what Rappler's "mood" charts are for? A source alleged that Rappler has been selling this "big-data," the links between news stories and reported moves, to US firms.
So, what does this all mean for the current government?
Rappler may be on to something. And overthrow, an ousting, a regime change; THIS had been the tone since the elections down to today where news from Rappler are mostly one-sided.
I may be wrong. You know what, Google's your friend. I don't have the monopoly of these findings. The New York Mag has some serious shit about the Omidyar Network.
READ HIS FULL POST HERE:
Sources: Manila Times, Bubuy Balangue Facebook
Direct Link:
https://web.facebook.com/bubuy.balangue/posts/10208932946135502?pnref=story