"U.S will oust you like what they did to Erap!" —Roque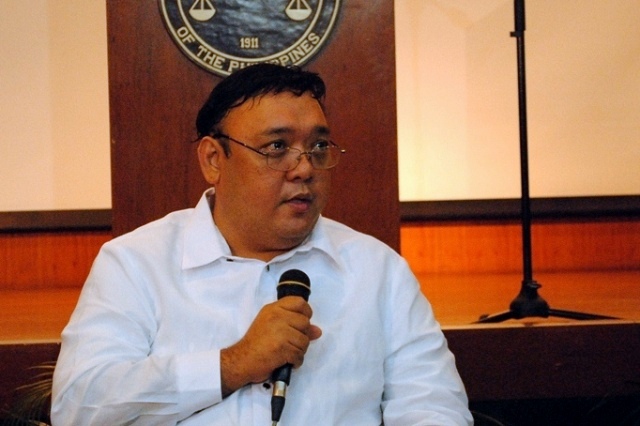 Roque, on Wednesday, said it is public knowledge that "Americans have deposed governments" in the past, citing a 1986 decision by the International Court of Justice (ICJ) finding the US government guilty of intervening in internal affairs and violating the sovereignty of Nicaragua.
At the time, Nicaragua accused the US of encouraging, supporting , and aiding the rebellion against the Nicaraguan government and launching armed attacks against Nicaragua by air, land, and sea.
"Hindi lang haka-haka. Nagkaroon ng demandahan sa ICJ. Binomba ang Nicaragua. Nagkaroon ng political assassination at lahat iyan, binigyan ng kumpirmasyon ng ICJ. Hindi ito usapang barbero lang," said Roque.
Friends with US
Roque stressed the Philippines should "continue being friends" with the US, its longtime ally, regardless of who would win in the upcoming US presidential elections between Hillary Clinton and Donald Trump.
Since assuming the presidency, Duterte has so far visited six countries, all in Asia, in an apparent thrust to prioritize improving ties with neighbors over western counterparts.
Duterte is currently in Japan for an official visit from October 25 to 27. Before that, he made state visits to Brunei from October 16 to 18, and China from October 18 to 21.
He also made an official visit to Vietnam last September 28, after his first foreign trip to Laos to attend the ASEAN Summit. He has also visited Indonesia.
"Although we have given priority to Asian neighbors, we value the US next," said Roque.
Sources: GMA Network