De Lima and the Narcos, plotted the killings of Mayor Espinosa?
The alleged affidavit of the killed Mayor of Albuera, Leyte Rolando Espinosa uploaded on social media. The papers was already passed in Department of Justice because of the DOJ Stamp showed on the picture.
Espinosa mentioned Senator Leila De Lima, PNP High Ranking Generals, members of CIDG, members of AFP, public officials and some mediamen in his affidavit.
As we can remember, Jaybee Sebastian says on the House Hearing that He thinks, it is De Lima ordered some of his inmate to kill him after publicly announced that he was an asset in Noynoy's administration and to De Lima specifically in DOJ and in the NBP.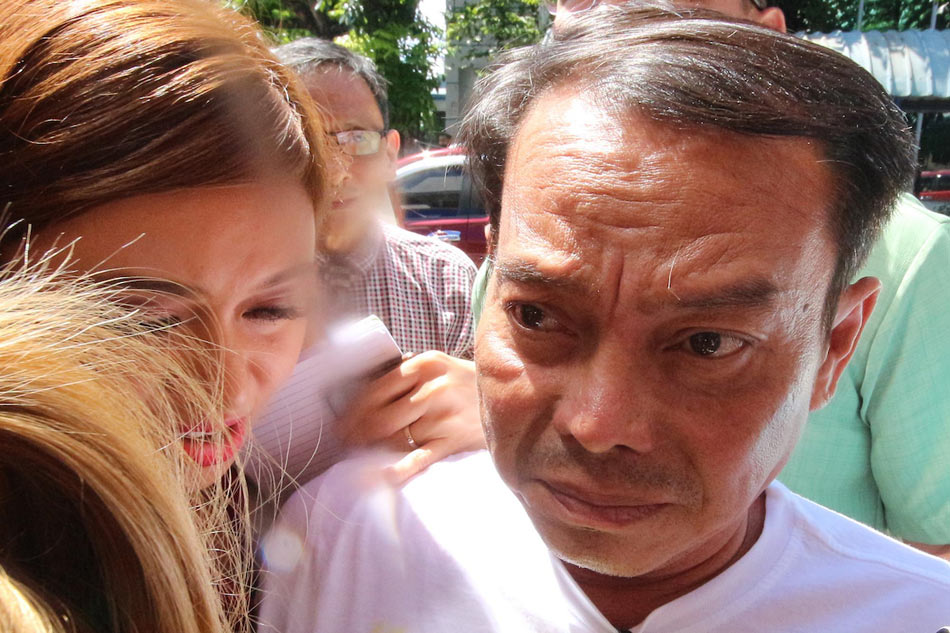 The names of the people who protected the illegal trade are listed in Espinosa's pocket book.
According to the affidavit, Mayor Espinosa the protectors of illegal drug trade based on his personal knowledge are:
Former Department of Justice and now Senator Leila De Lima
Gen. Dolina
Gen. Loot
Gen. Espina
PSSUPT MACANAS
PSI MAGAMAY
SPO1 BLANCO
PCI CAMACHO
PSUPT MASAUDING
PSUPT JAMBIRAN
PSPT ELMER CINCO
FISCAL ONATE
PCI ABORDO
PO3 ARAFOL
SPO1 TORREFIEL
CIDG PSI NUNEZ
GOV PETILLA
V GOV LORETO
SIXTO DELA VICTORIA
PSI PARDINAS
V MAYOR BAYBAY
MIKE CARRY
CAPT ALBOR FROM AFP
NORMAL STA. IGLESA
CAPT ANDREZ CRUZ
CAPT ALBERTO SUMALIAG
CAPT ELONOR BACUSMO
CAPT DELIA BATISTIS
ATTY BATO
ATTY UNGAB
CHING VELOSO
PCI DIAZ
MAYOR TONY SANTIAGO
PAUL TAN
JOJO DOYON
JOHN PILAPIL (MEDIA)
KAG JANET PULIDO
LINAO(MEDIA)
YUDZ(MEDIA)
LALAINE JIMENIA(MEDIA

The Mayor of Albuera also admitted in the affidavit that his son, Kerwin Espinosa was involved in illegal drug activities and he possessed an armed group to protect him.
The task of the armed group of Kerwin Espinosa is to kill those pushers who did a bad transaction with the alleged drug lord.
The affidavit was posted by fanpage Hidden Truth PH on Facebook.
Sources: Hidden Truth PH Facebook