'Noynoy Aquino did not bother to solve the drug problem' —Pres. Duterte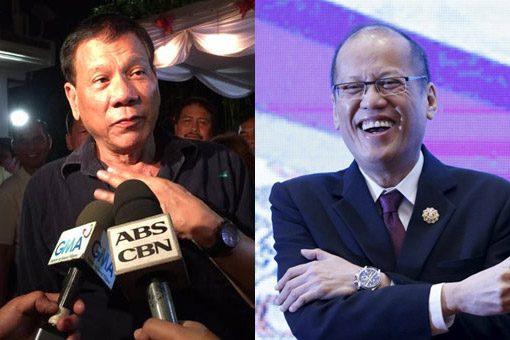 Speaking during the 80th founding anniversary of the National Bureau of Investigation in Manila, President Rodrigo Duterte said that his predecessor Benigno Aquino III did even bother findind out the gravity of the drug problem in the country in his six years in office.
Duterte also criticized foreign governments urging him to focus on rehabilitation of drug dependents.
"I don't know about the stupidity of foreign governments. They call me and ask me, 'Why don't you rehabilitate them?' Correct. That is correct if you have the money," Duterte said.

But Duterte reiterated that he is operating on a budget prepared by the Aquino administration—half of which, he said, was already gone.

"Maybe he did not realize the gravity of the drug problem because he simply did not know or never attempted to know it," he said.

Noting that rehabilitation was "no longer viable," Duterte tagged three million drug dependents as "all potential criminals."

Duterte said Aquino's then Justice Secretary Leila de Lima, who is being accused of coddling drug lords at the New Bilibid Prison, "allowed the drug industry to take place."

"Some of the agents of this bureau testified against her. I don't know them, but most of them are credible," Duterte said, referring to the congressional probe into drug proliferation at the national penitentiary, which saw witnesses tagging De Lima as an alleged beneficiary of drug money.


Sources: inquirer.net